ORTENSIA
Junior Suite
Sea view
through the six portholes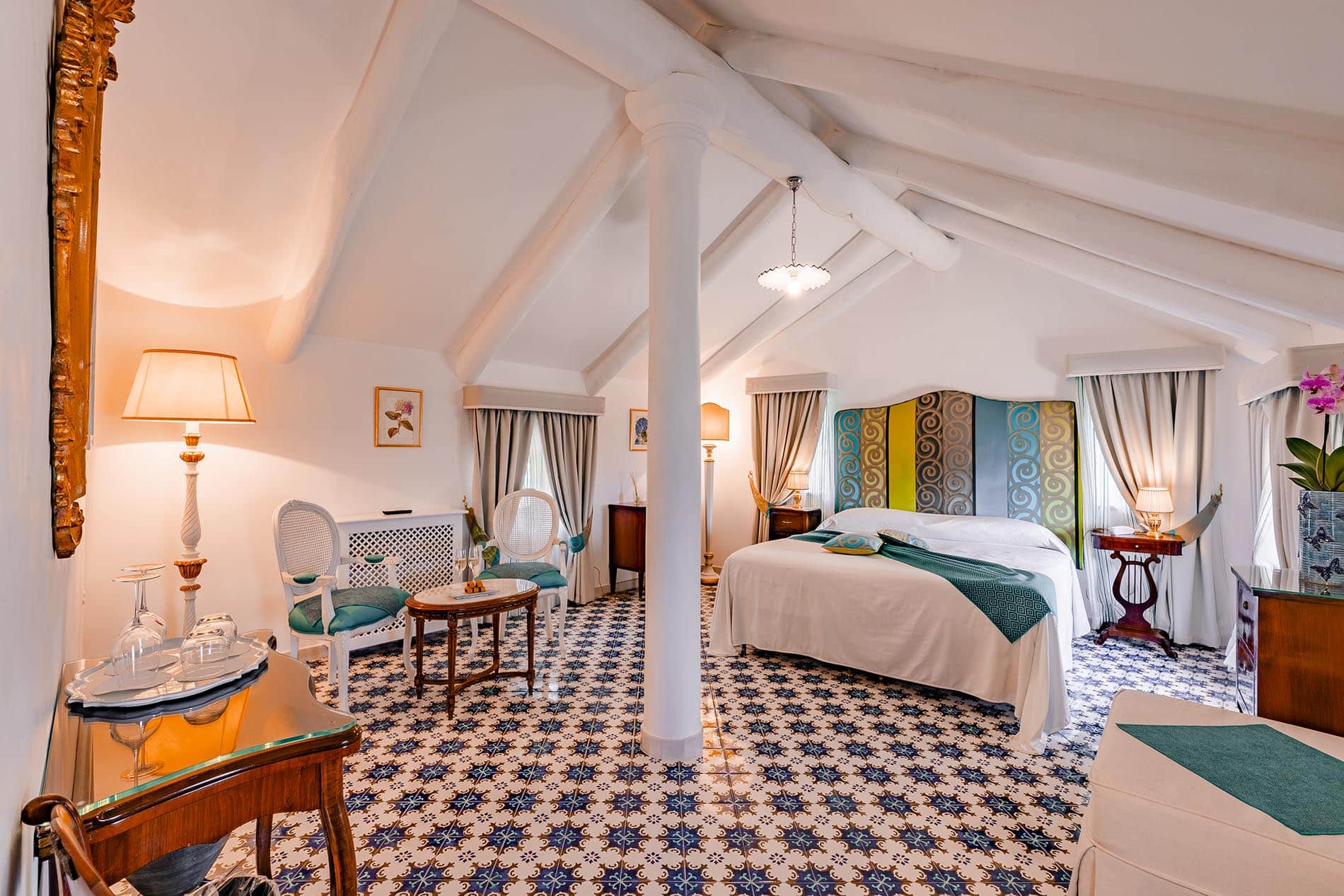 The Junior Suite ORTENSIA
of about 40 square meters boasts a magnificent sea view,
panoramic view of Scala and Ravello with its villas, Villa Rufolo and Villa Cimbrone
through the six portholes arranged on all sides of in the room.
It is located on the second floor of the villa
and together with the EDERA Deluxe Suite it can form a single communicating apartment.
Features a double bed, sitting area and bathroom with shower.
Finely furnished, it boasts handmade ceramics, wonderful mirrors and fine fabrics.